Resources

Request a Quote...
Photo Gallery...
Video Gallery...
Service Department... Retrofits/Rebuilds...
HVAC Equipment




Drive & Control Upgrades:
Electronics improve and change every year, and a 10 year old Iowa Precision Slear or Cut-To-Length System that is still mechanically sound probably has a control that can't produce to it's full potential. In addition to that, add the reality of finding replacement parts for those old controls is becoming increasingly more expensive and in some cases virtually impossible.
That is why we offer drive & control upgrades for many Iowa Precision Slear and Cut-To-Length Systems. We can replace your underperforming/obsolete control with our newest standard control to increase equipment uptime or our New Variable Speed Control that can increase the output of your machine by as much as 50% on longer parts.
Iowa Precision also provides upgrades for any coil processing equipment including competitive units.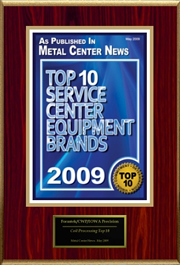 Iowa Precision Industries
Coil Metal Processing Division
76 Hinckley Road
Clinton, Maine 04927
1-800-247-2645